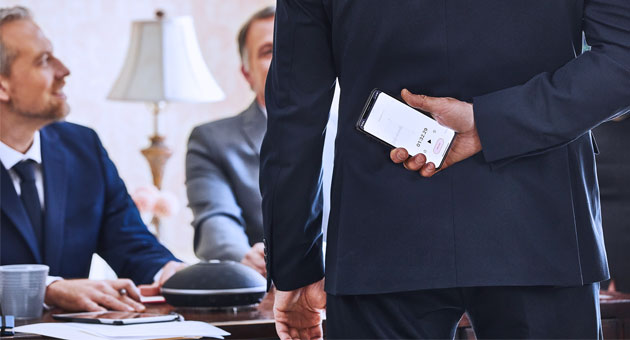 01
Secure your face-to-face conversations against espionage threats
In an era where espionage threats persistently grow, safeguarding face-to-face discussions becomes paramount. Purposefully designed to insulate confidential communications from intrusive eavesdropping and unauthorized recordings, the HARP® is a trusted ally of government agencies and military units worldwide. 
These high-security entities recognize its effectiveness and are integrating this advanced microphone disruptor into their security protocols, ensuring the integrity of their conversations.
The variety of information vulnerable to compromise extends from military strategies and political plans to commercial tactics and other sensitive matters. Particularly, audio recordings pose a significant risk, serving as concrete evidence of confidential discussions. The HARP® steps in at this crucial juncture, drastically reducing the likelihood of malicious eavesdropping and recording.